The Big 50!
Posted on April 27, 2020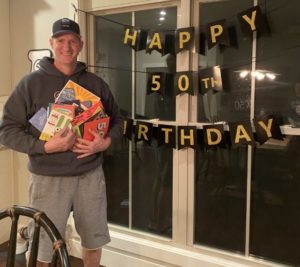 Turning 50 years old, yikes! I use to think that was ancient, I mean you are eligible to join AARP. The crazy thing is once you are that age level and look back, life is really a blink at times. I actually want it to slow down and just hit pause. I was reminded on this birthday how awesome life is. My wife is a member of a Whipple group on Facebook and asked for people to send me cards for my birthday. I was surprised with over fifty cards from across the country. I had cards from the East Coast and the West Coast. People I have never met wished me luck and a great birthday. Many had messages that people took the time out of their busy lives to write. Thank you! I had a wonderful birthday and look forward to fifty more.
---
No Replies to "The Big 50!"
---